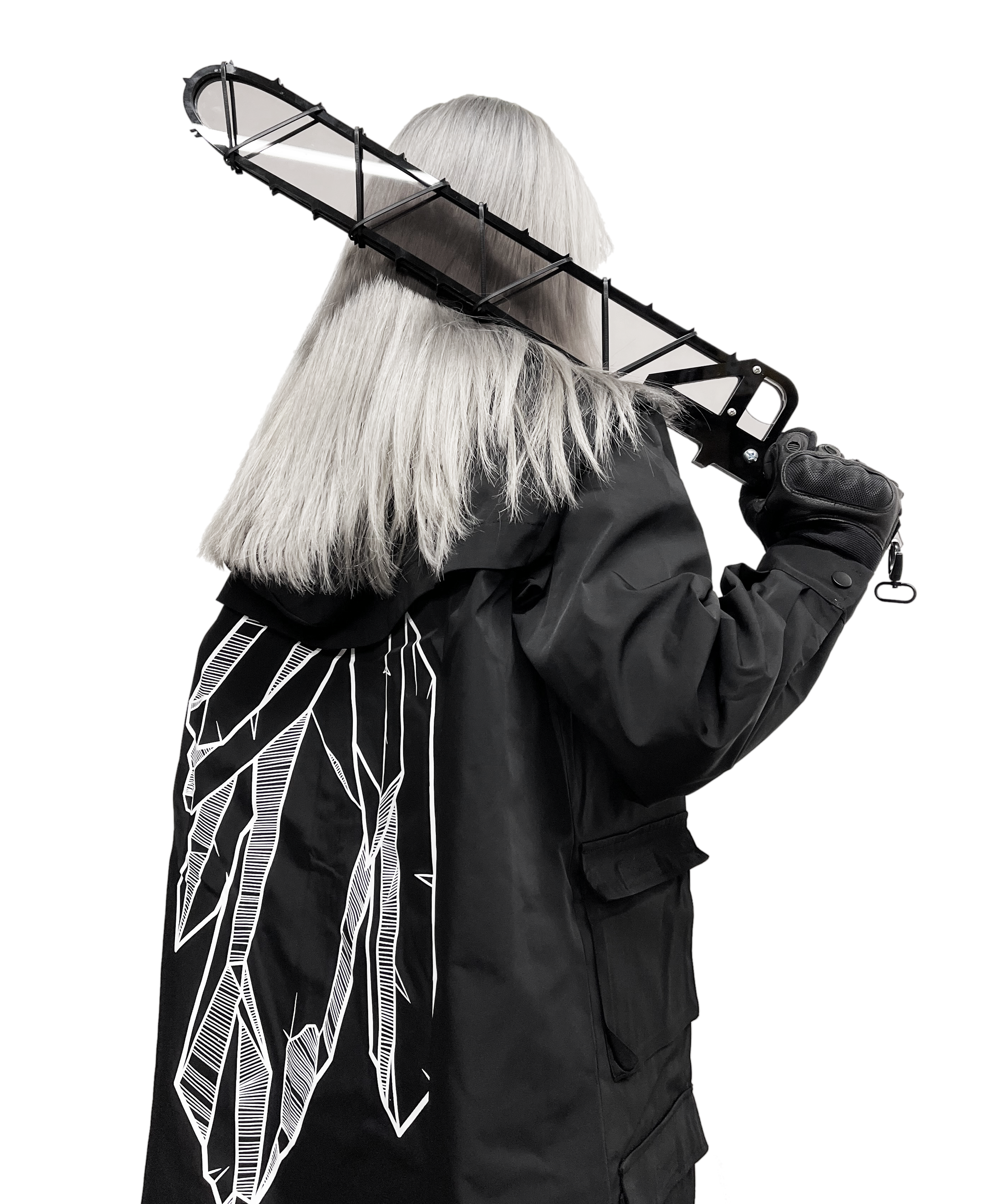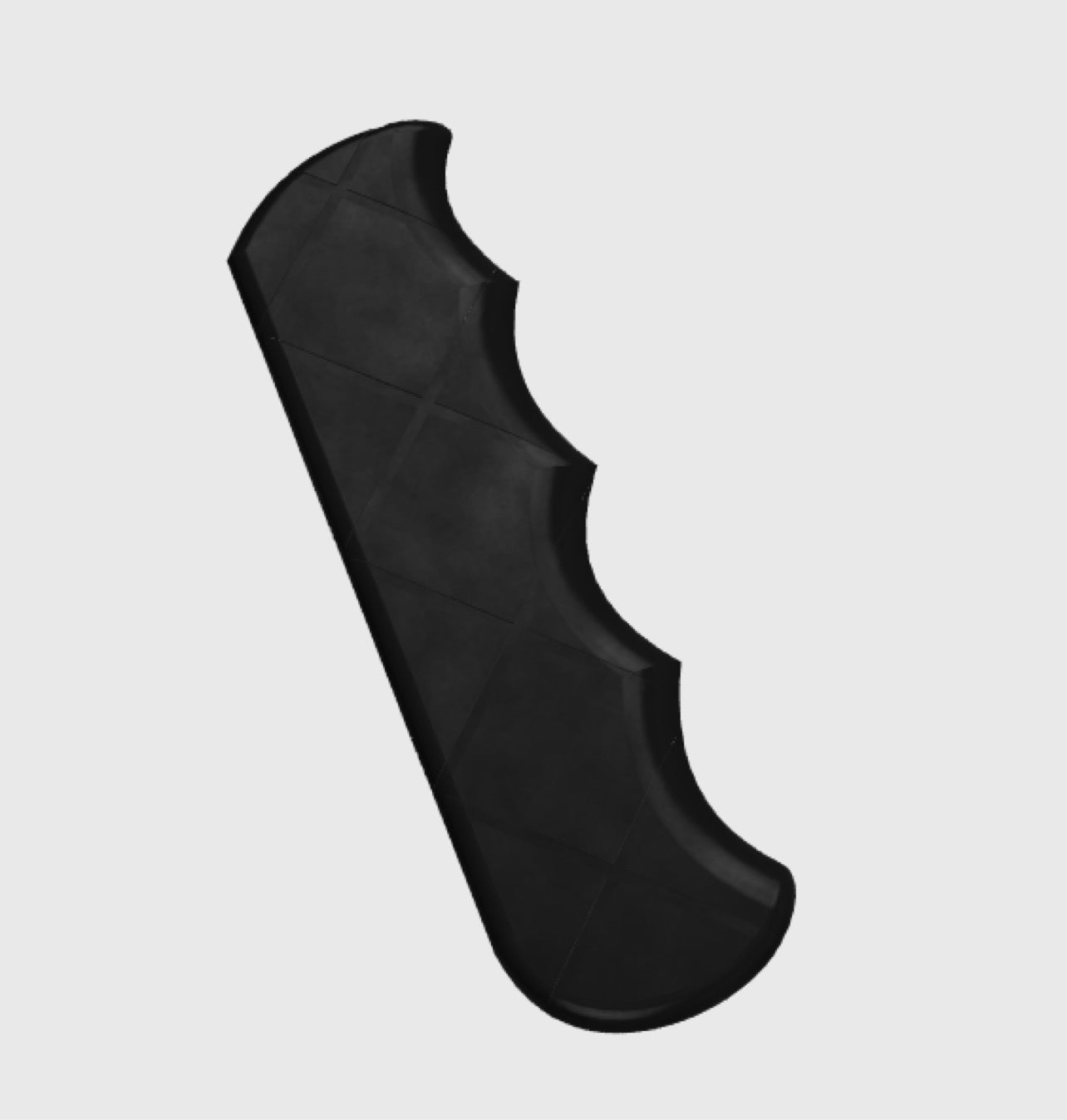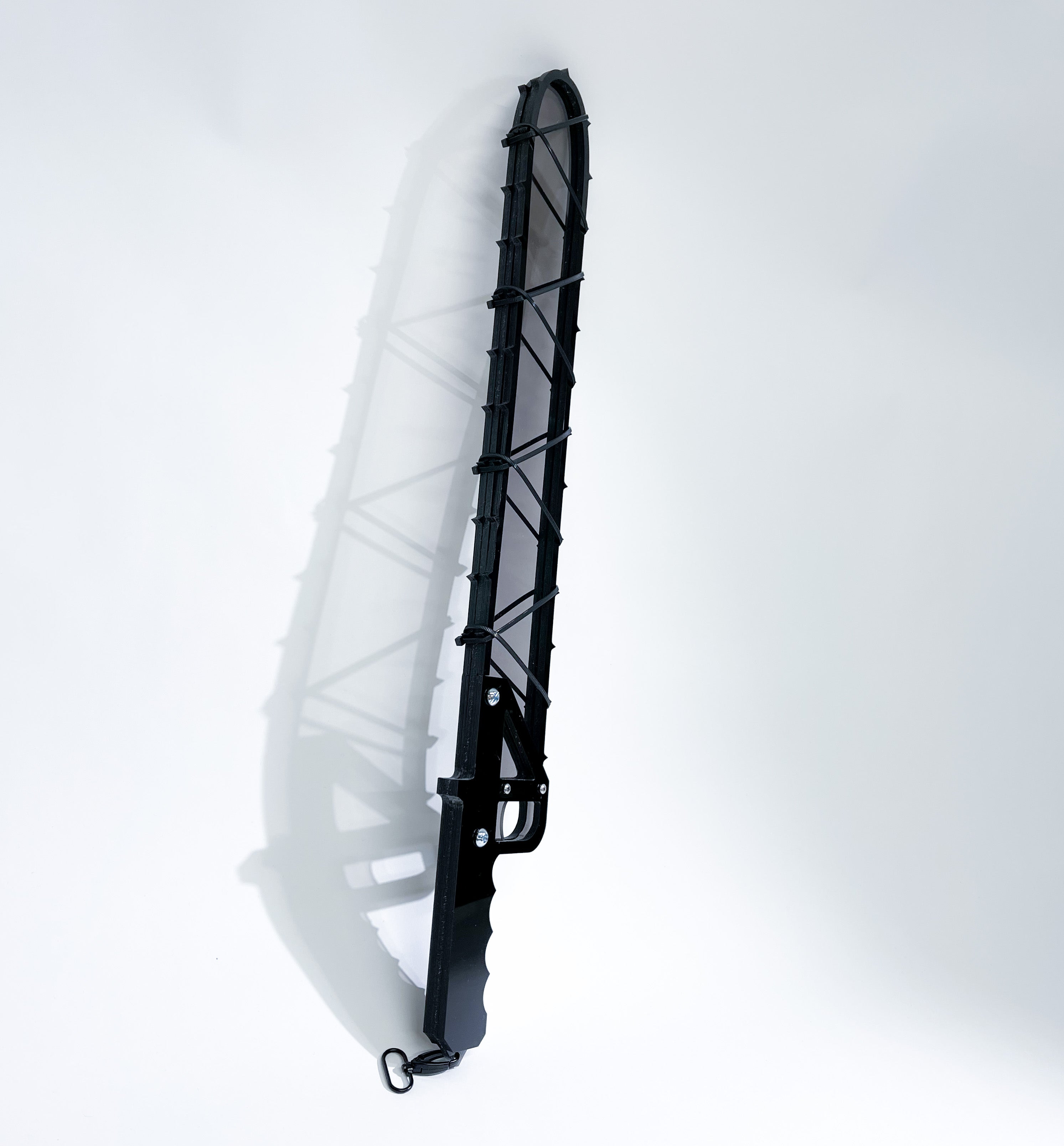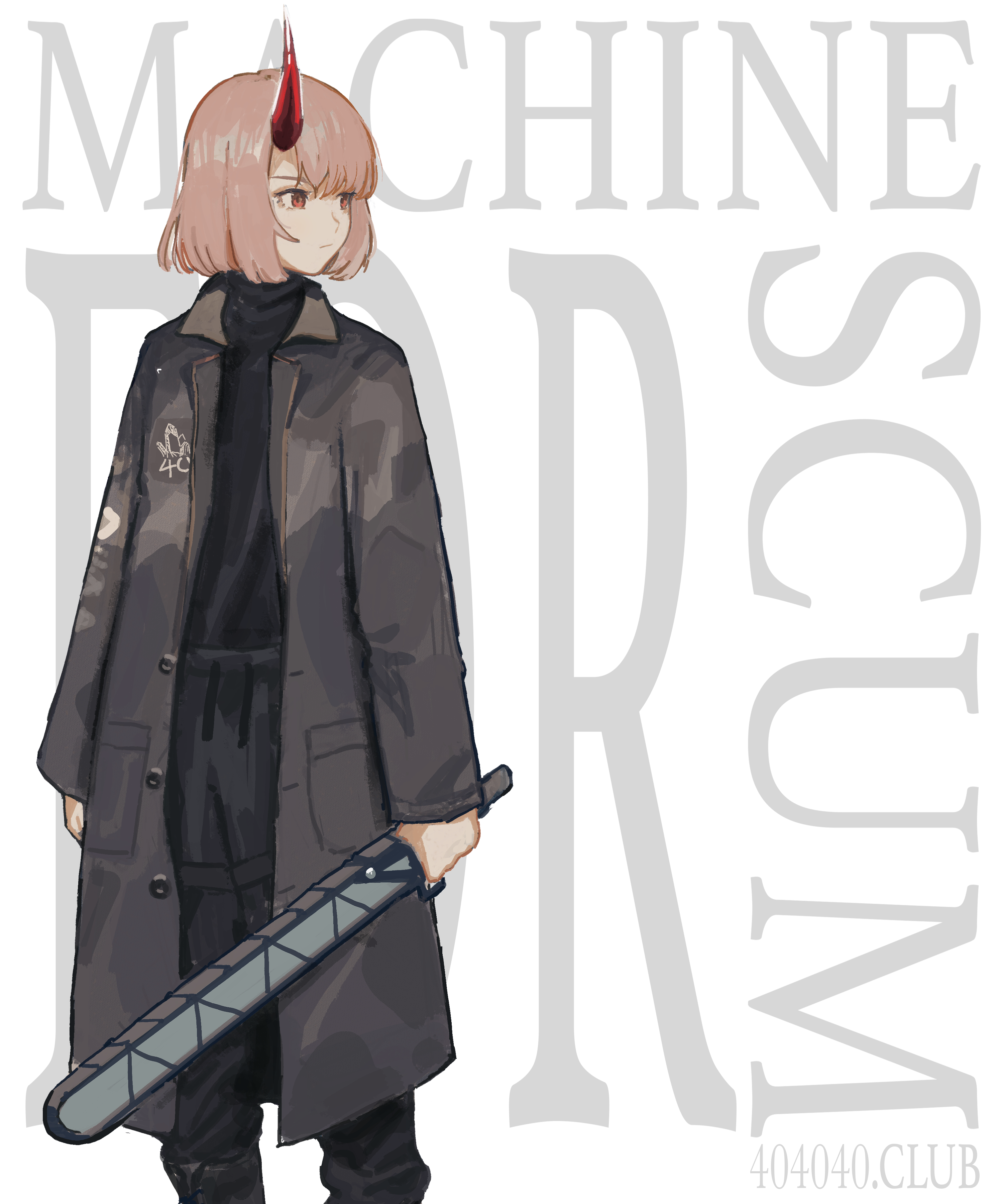 MACHINE FOR SCUM is a collectible work of art made from acrylic and silicone
MACHINE FOR SCUM is not a tool or weapon and should be handled with care
THIS PURCHASE INCLUDES ONE ACRYLIC BLADE PROP
Created from five pieces of 1/4th" Acrylic and designed/cut on a Shapeoko CNC Router Machine XXL.
MACHINE FOR SCUM features a transparent smoked base with two black spiked 'chain' pieces and two black 4-shaped handles that make a total of three layers. The three layers are bonded by Acrylic Cement, MC-Bond.
The handles are bolted to the base to add an extra layer of reinforcement while maintaining the artwork's industrial theme.
Zip ties wrap the three layers of acrylic and run diagonally across the spiked surfaces for added reinforcement and to give the product a more functional and industrial appearance.
Silicone grips were 3D-printed, molded and duplicated to add extra comfort and grip for the acrylic handles. The silicone grips are attached to the handles by All Purpose TF Cement.
MACHINE FOR SCUM is printed in small quantities and takes weeks - months to create and finish. Every piece is a 1 of 1 and may feature small imperfections, scratches or markings that are unique to the specific product.
Some of the sharp edges / 'spikes' have been sanded down for safety, but the prop is still very sharp and should be handled with care. MACHINE FOR SCUM should not be used for anything other than display and should be kept out of reach from children. 
MACHINE FOR SCUM