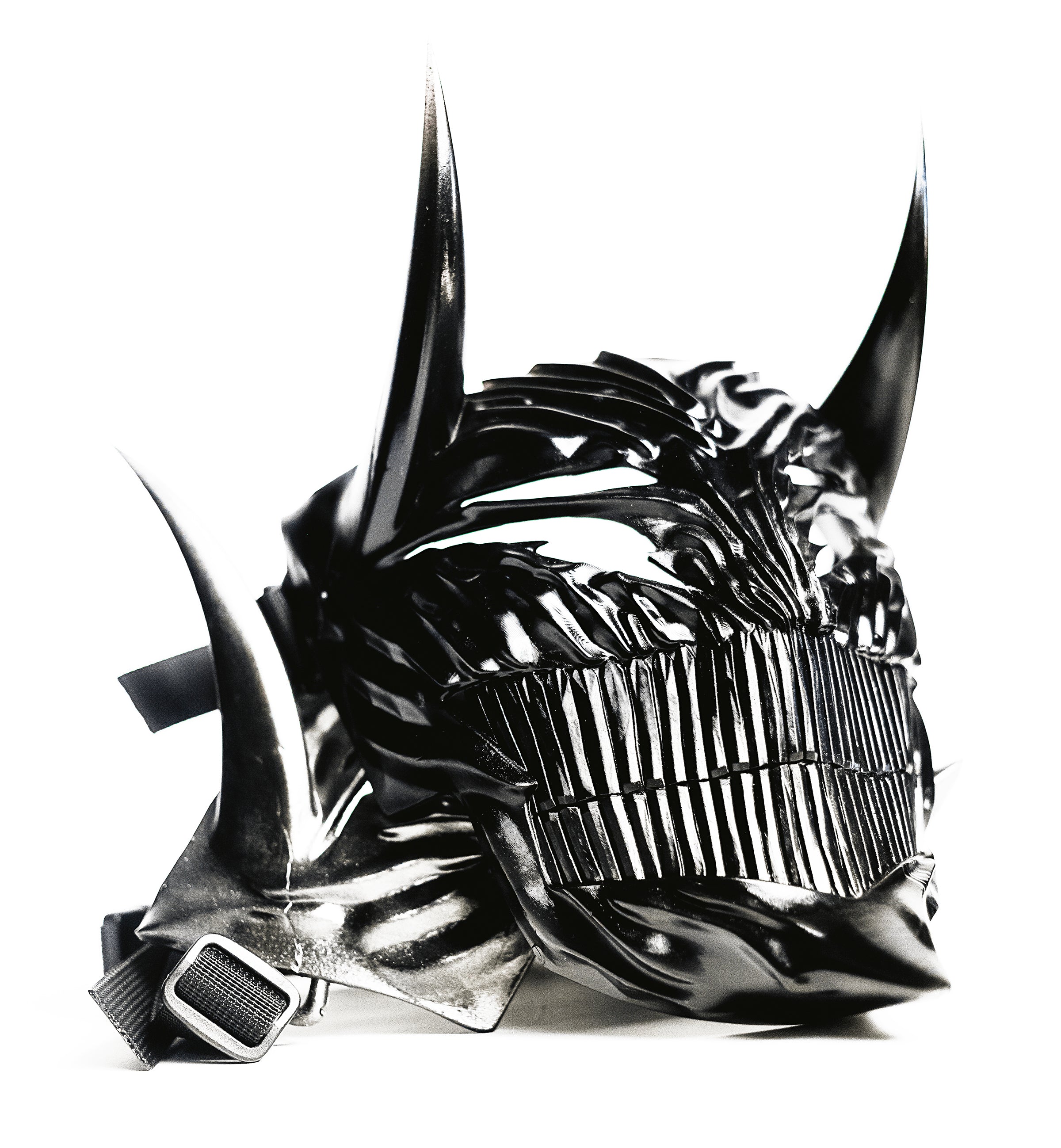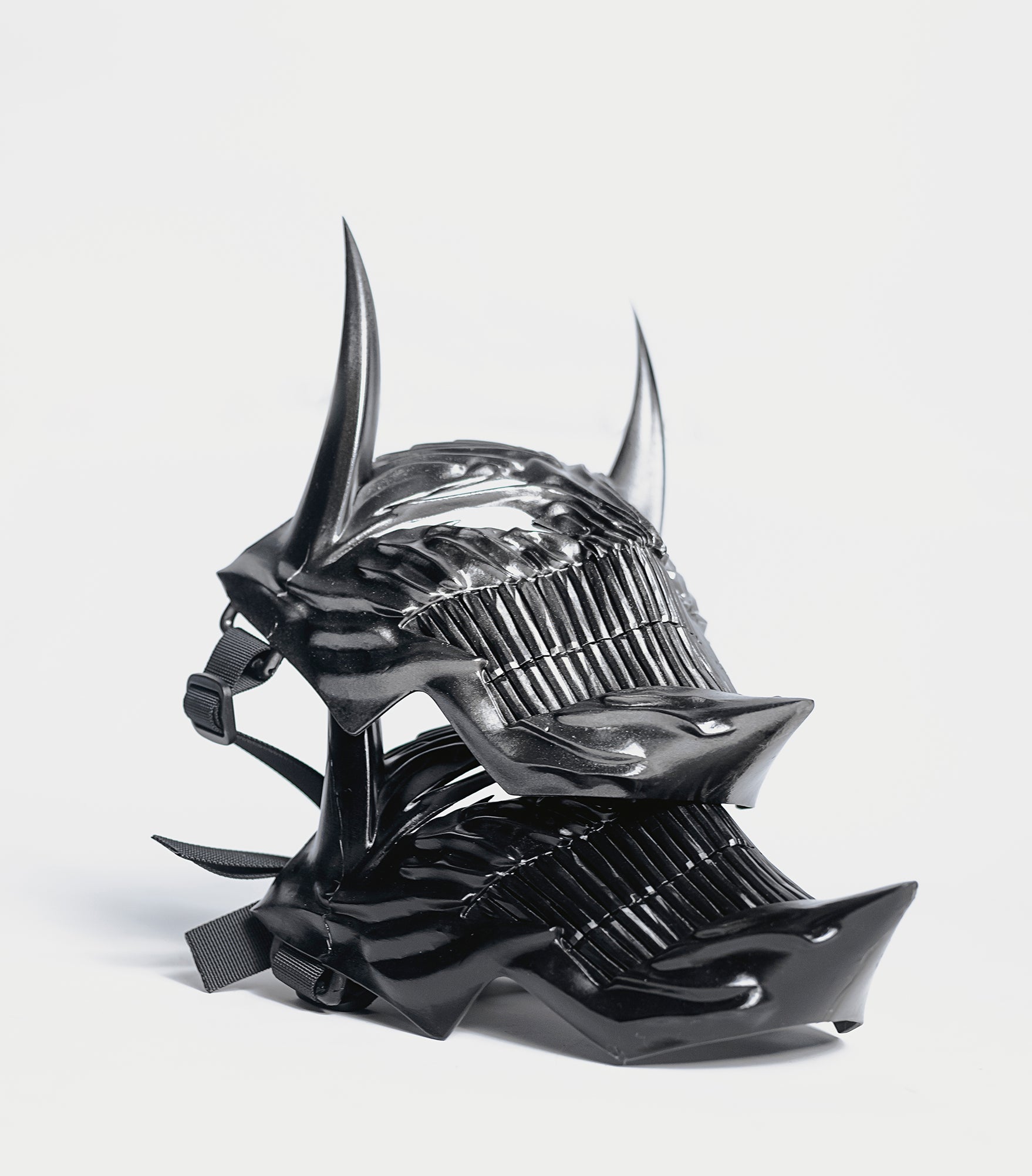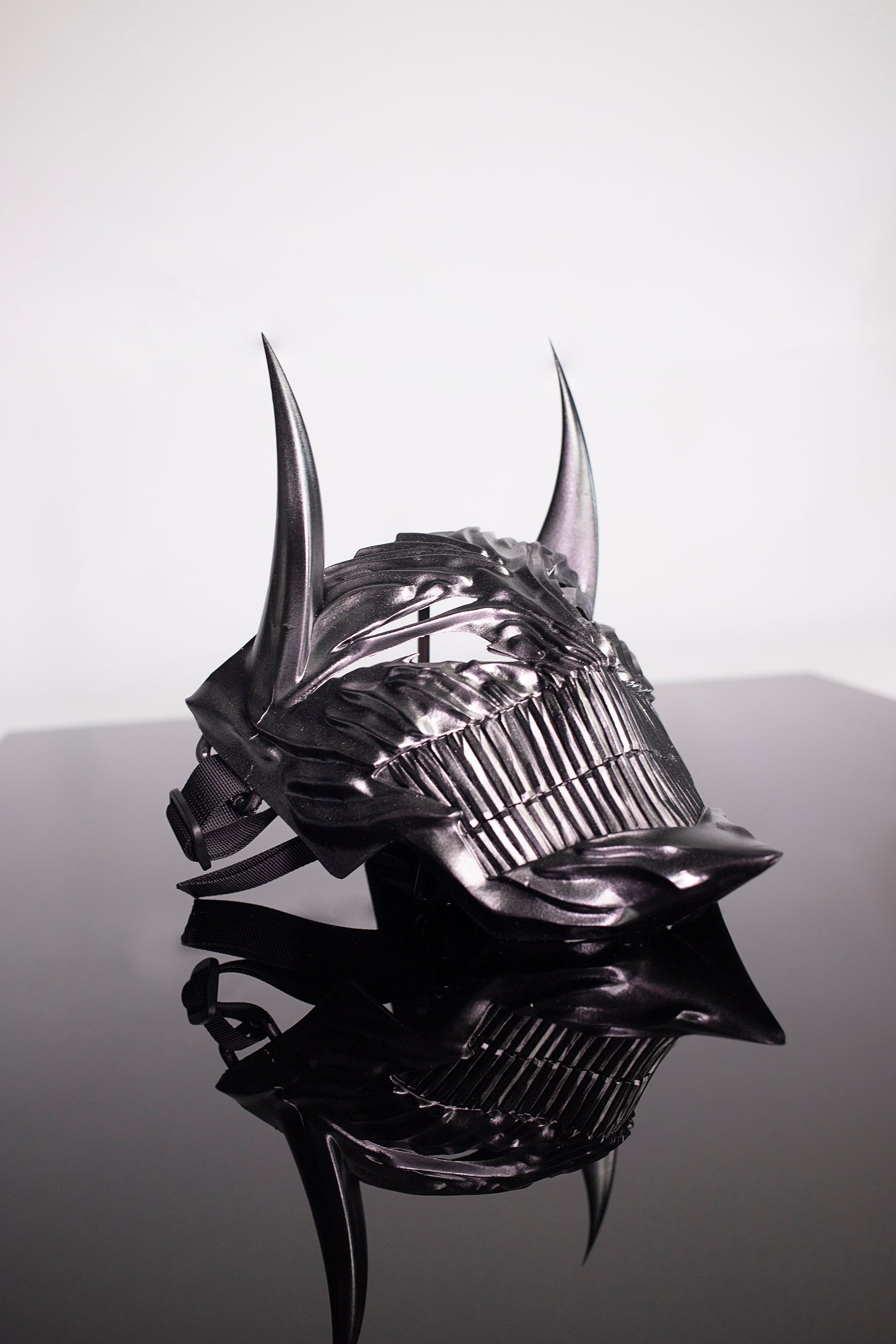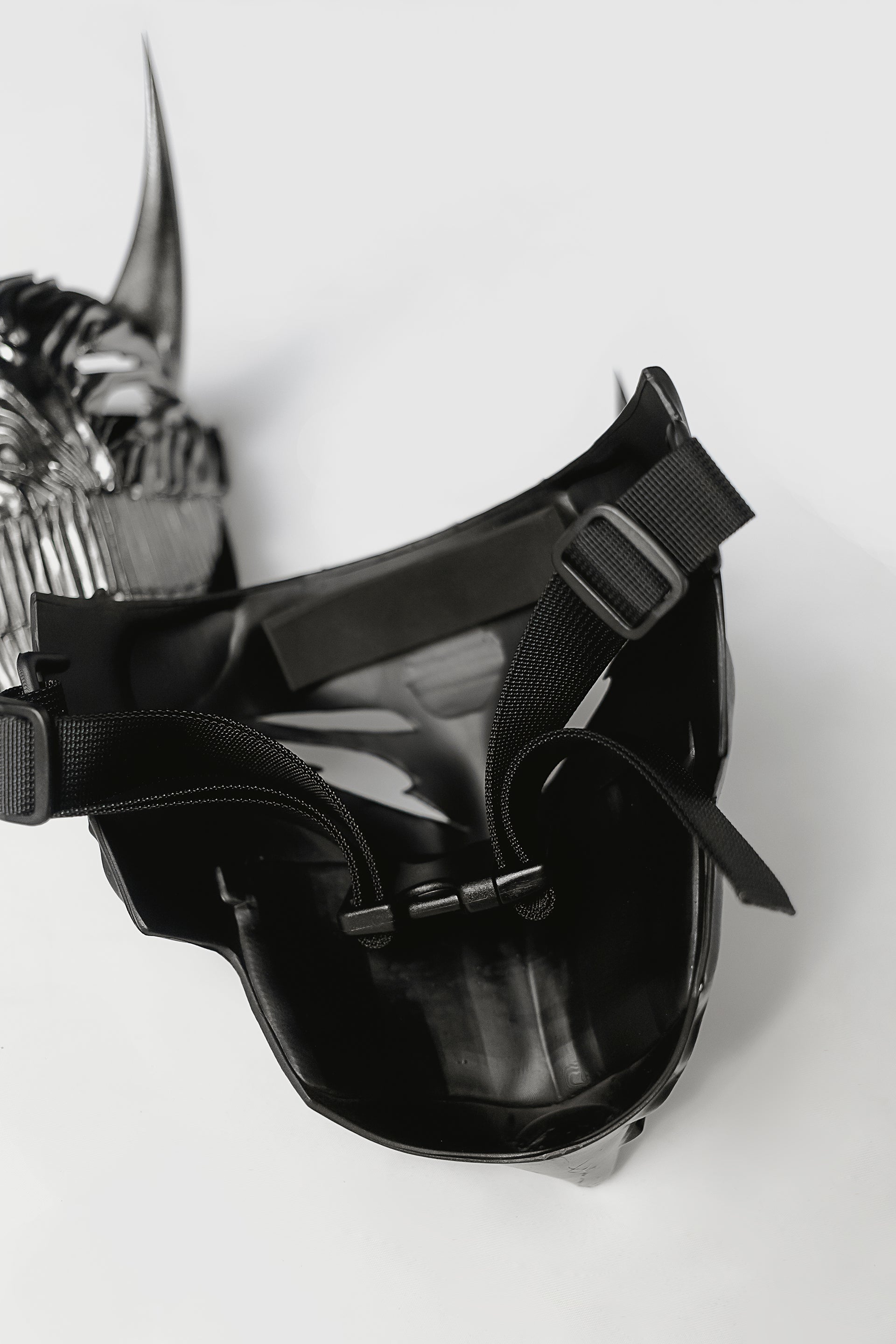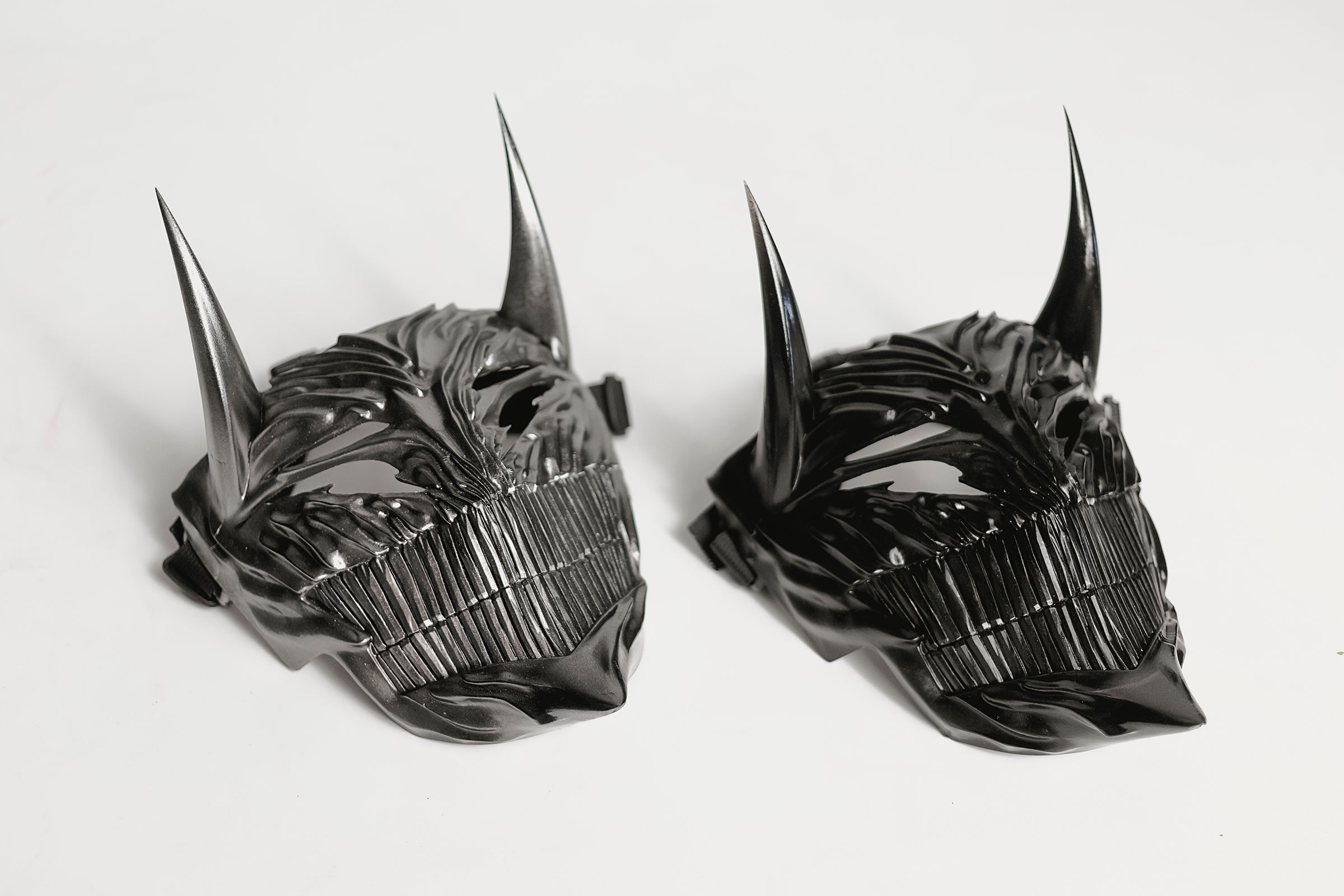 Only 25 BALMUNG masks have been created.
12 BLACK DEATH and 13 AZURE EYES.

AZURE EYES is a limited variant and will be available until sold out.       
BALMUNG
was brought to life by
Brent Johnson
, 
Founder and Creative Director of Bindle Studios, an Emmy Nominated Director with over 15 years of experience creating characters and building environments, both in the computer and in the physical world.  
Both BALMUNG variants were made from resin casting and painted with Black Death. The BLACK DEATH variant features an acrylic clear gloss, while the AZURE EYES variant features Alumaluster for a fully polished aluminum chrome finish.


The inside of both masks variants were painted with Black Death + Acrylic Crystal Clear Flat.
BALMUNG is a wearable collectible and work of art
not recommended for protection from elements or other hazards
one size fits all
features self-adhesive neoprene padding
1" straps and buckles for adjustability




NOTE: Horns are extremely sharp. Masks should be worn with caution.




Due to the thin ends of the horns and material of the masks, the ends may warp slightly based on temperature.
BALMUNG